We got lots of chores done yesterday as well as some baking! Five loaves of banana bread, well, make that 4 1/2 loaves are heading to the freezer this morning.... and I even managed to get some knitting time in. Almost 2 inches done yesterday! I really love the look, but sure wish the needles would stay threaded on the cable -- one disadvantage to using interchangable needle points. ;) but here's a pic and the color is pretty true this time --- geez, wish I could get the flash thing to work all the time on this little camera monster! LOL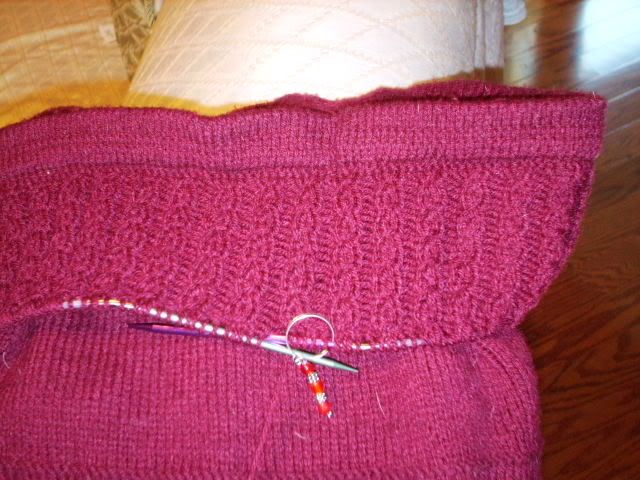 I've got 3 more repeats before I get to the increase rounds. I think it's looking pretty cool!
I've been thinking about some hand warmers as my next needle project -- fingerless mitts for this winter at the office. I found what looks like an easy and quick pattern at Wendyknits.net I have a set of double point needles and some bulky yarn that might just work. If they work out, I might have to make a couple of extra pairs for the other gals at the office....might be a fun Christmas gift to include with their book.