It's hard to believe that November is coming to an end shortly---
We got our first snow of the season today and it's a doozer! Near blizzard conditions and the city has come to a near shutdown between the snow and the ice storm that preceeded all the white stuff.
Thanksgiving has come and gone, but we had a wonderful day with family and our "heart" family. I kind of like that term. Heart Family. The food was plentiful, we had plenty of leftovers since there were a couple of people that canceled at the last minute. But there was plenty of room and lots of wonderful talk.
One of the things we've done for the past few years was to create a mini album of "thanks", and this year was no different. It was fun to do and I'm really enjoying using it as a journal of Gratitudes. The stamps were from Stampin' Up and the same ones I used for the card swap earlier this month.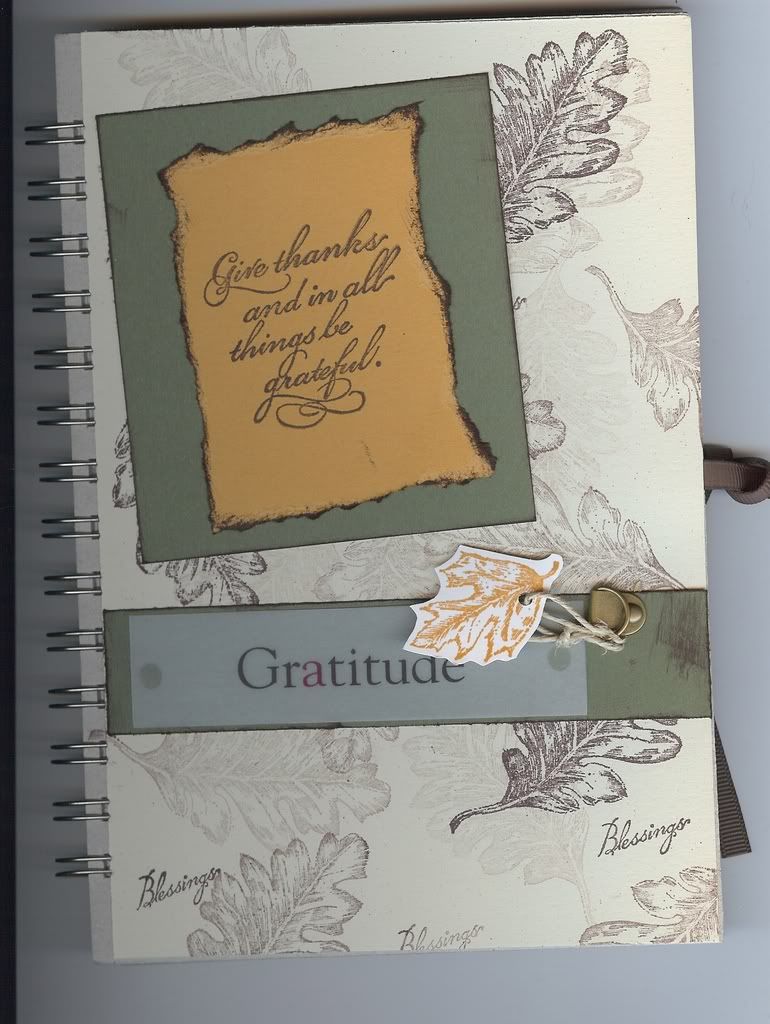 Update on my skirt -- I've finished ruffle #2 and only one more ruffle to go. I've been asked to make one for one of my "heart" family members...I'll have to think on that one as it takes so long to make it. I'm always amazed as I read about the progress others make on their projects and it takes me forever to finish! Oh, well, we'll see.
DD just called and she's on her way home from work early tonight. What a blessing! I might get some rest after all!